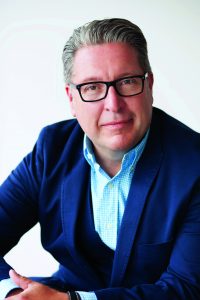 The MITA Board of Directors today named Robert "Rob" Coppersmith the Executive Vice President of the Michigan Infrastructure and Transportation Association (MITA).
Coppersmith, who has been with MITA and the former Associated Underground Contractors (AUC) for 27 years, takes over the spot vacated by the recent resignation of Mike Nystrom.
"2022 is going to be a big year for Michigan's infrastructure, and we are confident that Rob's unique skill set, experience and talents will help propel the association forward," said Patrick Dunigan, MITA's Board President for 2021 and also President of Dunigan Bros., Inc., in Jackson, Mich.
Coppersmith previously served as Vice President of Membership Services for MITA and was the Director of Safety for AUC, which merged with the Michigan Road Builders Association in 2005 to form MITA.
"I have enjoyed the path that brought me here and look forward to serving the industry in my new capacity," Rob said. "Priority one: We need to develop a stable funding mechanism for infrastructure that will last long into the future for the residents of Michigan."
The Michigan Infrastructure & Transportation Association is a statewide trade association that represents a broad spectrum of heavy construction companies and suppliers that help build a better Michigan from the ground up. For more information, visit thinkmita.org.